Never Before Seen Bonus Footage Released!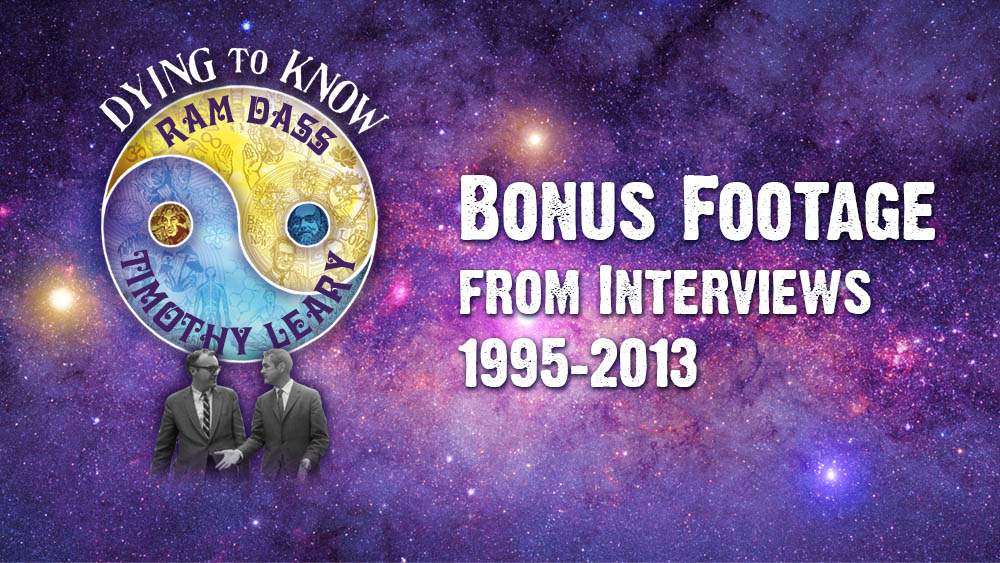 Are you Dying to See the footage we could not fit in the 90 minute feature film?  You can now experience over 2 hours of curated extras from our many hours of original interviews recorded between 1995-2013.
The bonus footage begins with some heartfelt shenanigans of TIMOTHY LEARY and RAM DASS's last recorded session together in 1995 – you will get a kick out of this material! Then our journey continues chronologically with Ram Dass after Tim's death as he reflects on Tim, the times and his own death. This extra footage includes more highlights from our cast of characters:  DR. ANDREW WEIL, ROSHI JOAN HALIFAX, JOANNA HARCOURT-SMITH, LAMA TSULTRIM ALLIONE, ZACH LEARY and HUSTON SMITH. If you felt moved and open to the mystery of life and death by the feature film, these extended interviews will expand upon that experience, while putting a smile on your face.