An intimate look at Timothy Leary and Ram Dass
By David Lewis
Leary and Richard Alpert (who later would become Ram Dass) were part of theHarvard psychology department in the early 1960s when they beganexperimenting with psychedelics as a way to reach higher levels of consciousness.Eventually, they would take vastly different paths — though those paths wouldlead them to some common spiritual ground.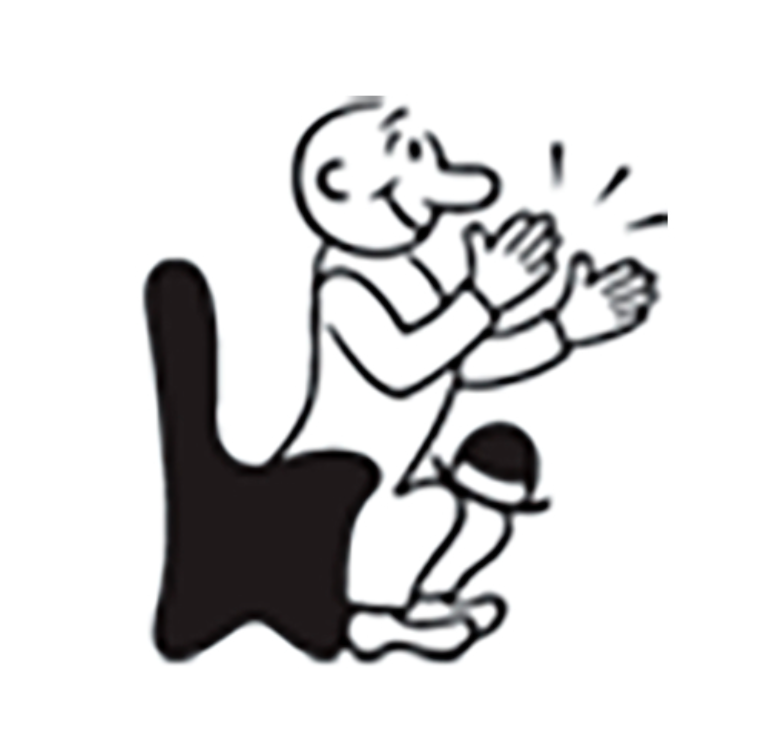 After Harvard, Leary transforms into the LSD guru, and his catchphrases ("Turnon, tune in, drop out" and "Think for yourself and question authority") serve asmantras of the counterculture movement. He also enrages Richard Nixon andlands in prison. Alpert, meanwhile, becomes spiritual teacher Ram Dass,influencing millions with his book "Be Here Now."
Director Gay Dillingham deftly weaves in both of the men's stories, using Leary'simpending death in 1996 as the main narrative thread. In excellent footageshowing the pair in their later years, the historical giants come off like a long-married couple. They agree that death should be a celebration, not something tobe feared. That death is a major step in unraveling the mysteries of the universe.
Throughout the film, we get a much better sense of Leary's personal life (fivemarriages, a few kids) than that of Alpert. Ram Dass alludes to earlier struggleswith his homosexuality, but the issue seems glossed over.
Overall, though, "Dying to Know" is upbeat and fun to watch. It has beautiful,dreamy graphics, too. We can feel the bond that these two men had for each other— and it makes for a genuine love story.
Copyright 2015 San Francisco Chronicle
The Psychedelic Friendship of Timothy Leary and Ram Dass
By Marc Mohan for The Oregonian/OregonLive

The 2010 book "The Harvard Psychedelic Club" took an entertaining look back at four central figures in the popularization of LSD in the 1960s, who all met at Harvard University: Timothy Leary, Richard Alpert, Andrew Weil and Huston Smith. The new documentary "Dying to Know" focuses on the decades-long friendship of the first two, whose exploration of the consciousness-raising powers of psychedelic drugs "ended the 1950s" and helped to usher in an era of freedom and turbulence in America.
There's not a lot of new information in this affectionate portrait, but anyone interested by the history of the counterculture in this country should find it worthwhile. Even in a time of increasingly permissive attitudes towards recreational drug use, psychedelics still conjure the image of a spinning, tie-dye-clad hippie or a brain-dead acid casualty. But it's important to remember that these guys wanted, at least initially, to explore the experiences these substances engendered in an academically rigorous way. (The movie contains eye-opening footage of Leary testifying before Congress against legalization.)
Yet Leary and Alpert can shoulder some of the blame for those trippy stereotypes. As the film chronicles, Leary became a willing outlaw, spending time in 29 different prisons in the '60s and '70s, and spending time with Black Panther Party leader Eldridge Cleaver in Algeria after escaping from one of them. Whatever judgments one might have about Leary, you can't deny he led an interesting life. Sadly, "Dying to Know" does not include footage of his notorious 1982 debate tourwith Watergate villain G. Gordon Liddy, an odd couple if there ever was one.
Alpert went in another direction, changing his name to Ram Dass, authoring the perennially popular self-help book "Be Here Now," and becoming a leading spiritual teacher seemingly devoid of ego.
The heart of the film consists of extended excerpts from a conversation between Leary and Ram Dass recorded in December 1995, when Leary knew he was soon to die of prostate cancer. It's a moving reunion between two comrades in metaphysical arms. It's been nearly 20 years since Leary's death, but the other three members of the Club are still with us. Weil, who became a massively popular proponent of alternative medicine, is interviewed at length. Smith, the eldest of the four, is 96 and, according to his website, currently in hospice care.
Ram Dass, to whom more than anyone this film is an ode, suffered a stroke in 1997 but continues to teach and write. One of the film's more moving sequences involves him learning that he has a son who is a 53-year-old banker from North Carolina (long story). But nothing tops the discussions of mortality between Leary and Ram Dass, during which both of these battered but unbowed explorers of reality come off as nothing less than enlightened.
-- Marc Mohan for The Oregonian/OregonLive

Review By Kenneth Turan
Timothy Leary and Ram Dass were, at least as far as public images went, the contrasting faces of the 1960s counterculture.
Leary was the LSD advocate, the exuberant popularizer of a "turn on, tune in, drop out" philosophy. He was called "the most dangerous man in America" by Richard Nixon and said of himself, "I think I've lived one of the most interesting lives of anyone in the twentieth century."
Ram Dass, formerly Richard Alpert, was a scientist-turned-guru who saw himself as a bridge between East and West and wrote a massively popular spiritual treatise called "Be Here Now" that went through 43 printings.
But more important than their apparent differences were their similarities, that they were both fascinating talkers who never stopped getting a kick out of what the other person had to say. In the documentary "Dying to Know: Ram Dass & Timothy Leary," the talk often involves death, which doesn't make it any less involving.
An admiring, even loving celebration of these two men by filmmaker Gay Dillingham, "Dying to Know" had its genesis in 1995, when Leary announced he had the inoperable prostate cancer, which caused his death a year later.
Dillingham arranged for the two to have one final "My Dinner With Andre"-type filmed conversation together, and followed up with individual sessions with both men, including several with Ram Dass after he had a serious stroke in 1997. She also added in conversations with people who knew the two men and shared their interests, such as New Age doctor Andrew Weil and Zen Buddhist Roshi Joan Halifax.
Given the circumstances of their final meeting, it's inevitable that death and dying, "the taboo of all time," according to Leary, should be the starting point of the conversation with Ram Dass. Both men, it turns out, share the notion that death can be a celebration; in Ram Dass' words, a time when you "engage with the deepest meaning of the universe."
To put these comments into perspective, "Dying to Know" (improbably narrated by Robert Redford) provides mini-biographies of both men, filling us in on how they met as well as their lives before and after they connected.
Leary, according to Ram Dass and others, was an authority-questioning Irish rebel, an individual of leprechaun-like mischievousness who, someone says, "walked between conformity and chaos." For his part, Alpert, in his pre-Ram Dass incarnation, was a high-achieving academic from a wealthy background who hid being gay behind a self-confident facade.
The two met in the 1960s at Harvard, where they both taught psychology and did research involving the use of psychedelic drugs, first psilocybin, the active ingredient in magic mushrooms, and then LSD itself.
Both were powerfully influenced by their initial drug experience, with Leary telling Alpert he'd "learned more about the mind in four hours than in 16 years as a psychologist." When Leary moved on to LSD, whose indiscriminate use he was not an advocate of, he was so affected that he didn't speak for five days.
"Dying to Know" goes through many of the permutations of their careers (there wouldn't be space to deal with them all), including the reasons for the rift that developed for a time.
Despite periods of what Ram Dass characterizes as both "deep friendship and deep enmity," the two ended with a visible mutual respect that made peace with their differences. They both saw themselves, "Dying to Know" posits, as adventurers exploring alternate realities, and hearing where they ended up is a trip all by itself.
LA YOGA
Dying to Know Film Review
I'm sitting watching this film on my computer with earbuds in, tears streaming down my face. My daughter walks by, and smiles sympathetically (she's used to seeing me cry).
"Good movie?" she asks? "Good movie," I reply.
This documentary is indeed a magnificently moving and sometimes hilarious tribute to the relationship between Ram Dass (aka Richard Alpert) and Timothy Leary, narrating the ways in which their paths, both together and separately, profoundly changed our culture's ideas about consciousness, spirituality, psychedelic drugs, and death.
Narrated by actor and activist Robert Redford, Dying to Know interweaves a chronicle of their fascinating lives with an intimate and frank conversation between the two filmed just before Timothy Leary's death in 1996. Fleshing out the sometimes unbelievable incidents they experienced (Richard Nixon once called Timothy Leary 'the most dangerous man in America') are interviews with others who were there along the way including Dr. Andrew Weil, Roshi Joan Halifax, and Timothy's son, Zach Leary, to name a few.
Having just recently had the honor of holding a parent as she passed on (hence, the tears while watching this film), this documentary serves as a reminder that there is still so much evolution to occur in modern society regarding our own mortality and the idea of having a conscious death. In a culture that makes "death seem like a failure instead of a natural passage," (as they say in the documentary) this film presses the question that these two men brought to the forefront of our society over 45 years ago: What it means to live—and die—well.
Directed by Gay Dillingham
Produced by CNS Communications
Film reviewed by Julie Devi Hale, MFT, eRYT, psychotherapist, yoga, and meditation teacher who attends to private clients in Los Angeles and runs retreats in her home away-from-home; the Sequoia National Forest: juliehale.net.
Tune In to 'Dying to Know,' an Occasionally Profound Doc About Timothy
Leary's Last Days
By Diana Clarke
In the decades since he became famous as a bearded countercultural icon, RamDass has cut his hair and grown older. These days the author of Be Here Now looks just like anybody else laughing in family photos, mouth open and smile tinged yellow. But when he meets with his old friend Timothy Leary, best known for advocating the therapeutic use of LSD beginning at Harvard in the 1960s, the exchange is both tender and electric.
Dying to Know explores the friendship between the two men and how their experiments and inquiries into enlightened altered consciousness radically changed the mainstream conversation on drugs and spirituality. Though sometimes clumsy or nostalgic, the film is an engaging oral history of Leary and Dass's friendship. Through a combination of archival footage, interviews with people connected to the two men, and a central, movie-long dialogue between Dass and Leary themselves, director Gay Dillingham builds a dynamic if occasionally rough narrative with an intimate feel.
The friends reflect on the lessons they've learned in a lifetime of spiritual questing and face Leary's inoperable cancer head on. Death, they suggest, is the only sure thing. By living truly now, we can meet the end without fear or pain. Leary speaks matter-of-factly about the relationship between himself and his cancer and how they both inhabit his body; it's moving and revelatory.
The final, most profound section of the film is clunky, with too many dramatic fade-outs and silences. Ram Dass might say that the succession of false endings creates for the viewer an experience of death and renewal, of unmet expectations several times over — an opportunity to cultivate the detached, accepting attitude he and Leary have spent their lives promoting.